Delivery Service
Already run a homemade food business? Take advantage of our delivery service and increase your revenues.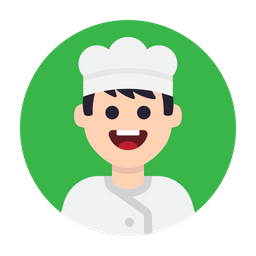 Become a Plater
As a home cook, you'll make reliable money—working anytime, anywhere.
Drive with Platers
Drive with Platers, Be your own boss and work flexible hours.
We take trust and safety very seriously
At Platers, we take trust and safety very seriously. Although cooks on our platform are ultimately responsible for food safety, they are vetted by the Platers team and are held to high standards.
---
Sign up today and receive discounts, offers, and rewards.
---
Start Earning
With zero start-up costs, Platers gives talented cooks the chance to show off their cooking skills and special dishes straight from their own kitchen. At the same time, opening a new avenue that's different from traditional take out.
---
✅ Food Safety
All cooks will comply with local food business laws and best practices and inspections to ensure safe cooking.
🔒 Secure Payments
Payments are secured and handled via Stripe. Whatever happens, you only pay when you receive your food.
🔔 Order on Demand
See what's cooking right now in your local area, and grab it instantly. Or arrange a time that suits you.
⭐ Ratings & Feedback
As the community grows, valuable food, and cook ratings, will help keep food quality high.
📸 Photos of Every Meal
You'll be able to see inside the kitchen for every meal you purchase, as well as multiple photos of the food.
👤 Invite Friends and Earn
Who's the talented cook in your family or friend group? Invite them to Platers and earn money when they do.
---
Explore Exciting Dishes From Talented Local Cooks and Chefs
We all know that someone who has one dish they are famous for! Platers brings all of those super cooks into the spotlight, helping them provide exciting, home cooked food, to an audience of hungry locals, tourists, and food lovers worldwide.
Prepared at Home by Local Cooks
We believe the very best food is being cooked up in home kitchens all across the globe. Platers aims to bring this food to the public, by allowing you to order food, snacks, desserts, and drinks directly from homes all across the globe.
---
How Platers Work
---
Sign up today and receive business updates.